The Speaker of Parliament announces the vote on the budget next Saturday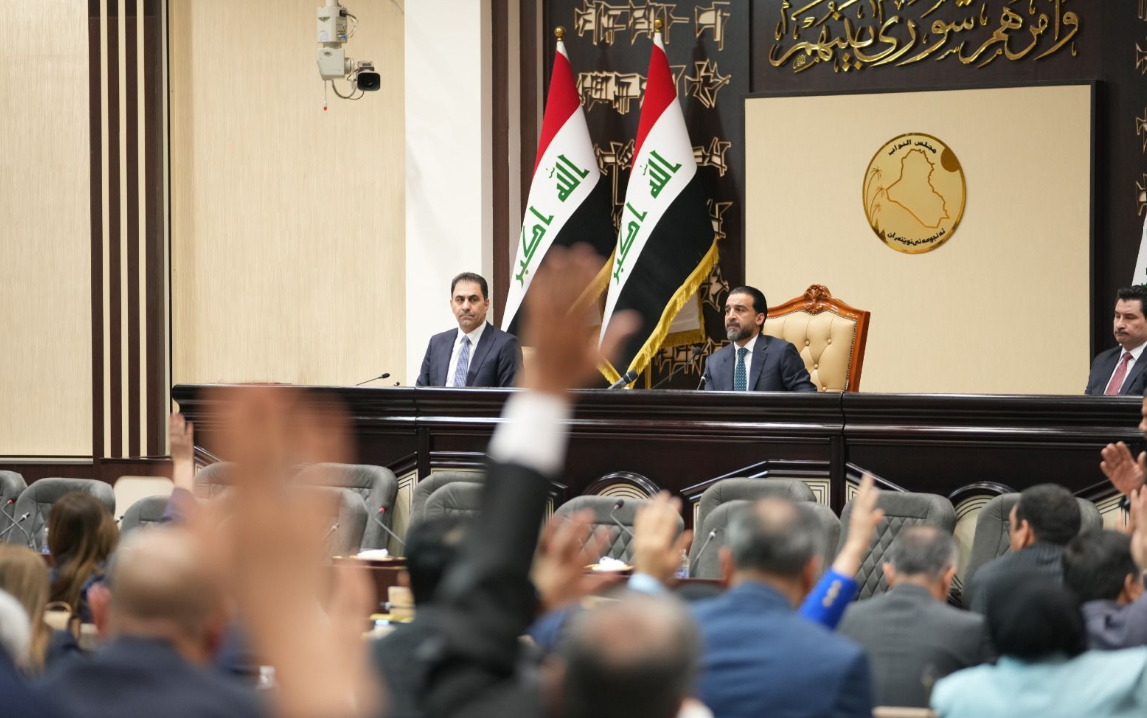 Shafaq News / The Speaker of the Iraqi Parliament, Muhammad al-Halbousi, has set next Saturday as a date for voting on the draft state budget law for the year 2023.
"In general, the budget is in its final touches," al-Halbousi said, in a statement to the parliament's media department, which was reported to Shafaq News Agency, noting that "we had a meeting with the Finance Committee and their efforts are appreciated for their continued work to reach an integrated vision regarding the provisions of the law and its allocations."
He added, "The committee is ready to hand over the budget tomorrow to the House of Representatives," noting that "there are some observations that will be concluded in the evening. Positively on the service reality in the government program.
He continued, "There are also reform joints in the law, as the committee amended some items to serve the state's view in general, and also in strengthening the role of government institutions in carrying out reforms and governance in some matters."
Al-Halbousi confirmed that the vote on the budget will be next Saturday," noting at the same time that there are "many segments included in the budget for appointments, but the budget law cannot cover everyone who demands appointment, as there is a priority for the government to whom are the segments that need to include them in institutions." the job".
For its part, the Parliamentary Finance Committee confirmed its readiness to send the general budget law, and said in a statement received by Shafaq News Agency, that it continued its meeting late at night in order to put technical notes on the federal general budget law.
She also confirmed that she had worked to complete all the remaining matters of the budget items, and the numbers listed in the tables; In order to make transfers between amounts on spending units, according to need and population ratio, as well as the importance of increasing financial allocations in the governorates in implementation of the government program.
The committee renewed its readiness, according to the statement, to send the budget to the Presidency of the House of Representatives to proceed with the legislation of the law as soon as possible.
It is noteworthy that the Iraqi Council of Ministers had sent last March the tripartite budget law to the House of Representatives, but until now the law has not been included in the agenda of the parliamentary sessions.
Shafaq.com