The second episode reveals the crimes of the largest gang smuggling and money laundering in Iraq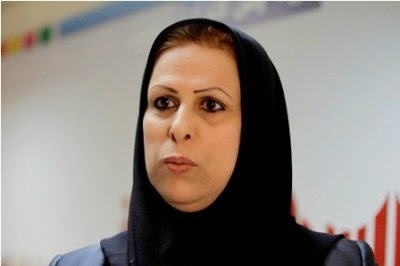 BAGHDAD – MP Ali Nassif revealed on Saturday the existence of more evidence and documents to the Inspector General of the Ministry of Interior Jamal al-Asadi covering corruption cases in the ministry, including smuggling and money laundering by officers close to him.
"The corrupt people whom Interior Inspector General Gamal al-Asadi has covered all their cases have been sued for exploiting them in several courts, and they have all cases of smuggling," she said in a statement received by Mawazine News.
Nassif explained that "there is a file about a money exchange company named Madaya, which belongs to the logic of Musa Fares, Major General Ali Adnan and Brigadier General Mustafa Kamal, and this company takes out the amounts belonging to them through the drivers of the Amman line in their car and in agreement with people in customs and ports, "The director of Madaya financial transfer company is originally wanted for terrorism in Basra, and there is a file proving that they have entered shipments through a road controlled by an organization calling and paid money to the terrorist organization in return for the transit of their shipments through Mosul."
She added that " Naseef confirmed that "among the files that condemn this gang is the seizure of containers that are supposed to contain (iron bars) imported to the state departments and it turned out that this is not true. There is also a complaint from a citizen who exploited their influence and seized his property by force. The same group referred the cases to others. The same group used a military force to arrest people in the market of the Mamul compound in the Karm Sarah area. The operation was carried out for the benefit of the defendant Nateq and the persons arrested were his rival merchants. Ransom of these traders in return for the launch of Q Raham ".
Nassif added: "The fourth dimension company is the company with the investment license, which used papers Nateq and Ali Adnan in counterfeiting, as the container comes from outside Iraq on behalf of Anwar Al-Faris, and inside the port they write a concession on containers from Anwar Al-Faris to the fourth dimension company who forged Investment papers, to falsify customs treatment and exempt from customs and tax. "
She explained that "the spokesman Moussa Fares so far 15 lawsuits have been blocked because it is supported and protected from important people, and is currently moving between Baghdad and Erbil and Spain, and smuggled materials are now in stores large quantities, some in the orchards in the neighborhood of the people."
Nassif said that "the files that condemn this gang were handed over to the former inspector general of the Interior, who issued measures against them through the special investigative committees he formed, and with the capacity of the inspector was transferred to another place was brought to the new inspector Jamal Asadi substitute, , Then the members of the previous investigative committees were punished, and Major General Ali Adnan returned to his position as Director-General after being punished and exempt from his post. "
She went on to say that "a person with files condemning this gang came from outside to Baghdad airport to be handed over. The inspector group went to him and took the files from him, but unfortunately the matter was also filled because the Inspector General seems busy busy fabricating the crimes of innocents and chasing them through his cell. That he achieved an achievement to whiten his page. "
Naseef concluded by saying: "This information is all supported by the documents and evidence that we put in the hands of the Prime Minister and the Commission for Integrity and Public Prosecution to be necessary."