Hello Updaters!! - I hope you enjoy this Blog!!
A very special thanks to all our members, MODS, VIP's, Copy Cats and researchers at 
______________________________________________________________
"Good News Day…" 
Dinar Talk INFO Call
w/BGG  – from Sept 11th



Click-n-Listen
______________________________________________________________
Word for the day…
Psalm 149:1-2
149  Praise the Lord!
         Sing to the Lord a new song,
         And His praise in the assembly of saints.
2       Let Israel rejoice in their Maker;
Let the children of Zion be joyful in their King.
Heavenly Father, we Praise You, O Lord!  We rejoice and our joyful in You!  In Jesus Name, Amen.
Mrs BGG
Update…
Tman23 - Rafi Al-Issawi in Baghdad hours later, Tariq al-Hashimi in a triple package……This is saying charges dropped and amnesty !!! This has to have Maliki and his cronies embarrassed and worried……..followed up by….the State of law Coalition star Al-Ghanim said in a statement received agency "treasures of the media" copy "we reject the determination of both the Government and the Parliament on the vote on the amnesty law, which includes both ABC and Tariq al-Hashimi said. "This action is not in the interest of the country, especially in this period, Iraq witnessed battles with armed groups in the northern and Western regions."
Read More: http://dinarupdates.com/observer/

______________________________________________________________
"VICTORY EVICT MALIKI"  DAY +9!!
______________________________________________________________
*** Current News ***
BGG - [A friend emailed me that cbi is printing new 25k and 50k(?) notes now.....is this true????] It seemed like old info (to me) – have they even formed the new Finance Committee?? I thought they were folding both the Finance and Economic Committees into a new "super-committee"… this just sounds like one of the old committee members saying it could be "likely" in the future… (which I am cautious about). [was thinking the timing was odd...] In which case -(referring to my earlier comment to you) - I WOULD NOT HOLD MY BREATH…(BREATHE!!)
Read More: http://dinarupdates.com/observer/
AP: Iraq premier says no foreign troops
Iraq's Prime Minister Haider al-Abadi listens to a question during an interview with The Associated Press in Baghdad, Iraq, Wednesday, Sept. 17, 2014. Iraq's new prime minister says foreign ground troops are neither necessary nor wanted in his country's fight against the Islamic State group. (AP Photo/Hadi Mizban)
BAGHDAD (AP) — Iraq's new prime minister said Wednesday that foreign ground troops are neither necessary nor wanted in his country's fight against the Islamic State group, flatly rejecting the idea a day after the top U.S. general recommended that American forces may be needed if current efforts to combat the extremists fail.
In his first interview with foreign media since taking office on Sept. 8, Haider al-Abadi told The Associated Press that U.S. airstrikes have been helpful in the country's efforts to roll back the Sunni militant group, but stressed that putting foreign boots on the ground "is out of the question."
"Not only is it not necessary," he said, "We don't want them. We won't allow them. Full stop."
Gen. Martin Dempsey, the chairman of the Joint Chiefs of Staff, told the Senate Armed Services Committee Tuesday that American ground troops may be needed to battle Islamic State forces in the Middle East if President Barack Obama's current strategy fails, as Congress plunged into an election-year debate of Obama's plan to expand airstrikes and train Syrian rebels.
Al-Abadi also urged the international community to expand its campaign against the extremists to neighboring Syria.
"The fight will go on unless ISIL is hit in Syria," he said, using an acronym for the group. "This is the responsibility of the international community — on top of them the United States government — to do something about ISIL in Syria."
The Islamic State group was established in Iraq but spread to Syria, where it grew exponentially in the chaos of the country's civil war. Following its success in Syria, the extremist group's fighters — including many Iraqi nationals — rampaged across northern and western Iraq in June, seizing control of a huge swath of territory. The group now rules over land stretching from northern Syria to the outskirts of Baghdad.
"We cannot afford to fight our neighbor, even if we disagree on many things," al-Abadi said. "This is our neighbor. We don't want to enter into problems with them. For us sovereignty of Syria is very important."
The CIA estimates the Sunni militant group now has access to somewhere between 20,000 and 31,000 fighters in Iraq and Syria. A senior Iraqi intelligence official told The Associated Press that more than 27,600 Islamic State fighters are believed to be operating in Iraq alone, about 2,600 of whom are foreigners. The official spoke anonymously as he is not authorized to brief the media.                                                                 News.yahoo.com
Follow us on twitter @DinarUpdates !!
Stop in for "NEWS TIME" with Millionday Wednesday evening on CHAT at 7:30pm EST!!
www.DinarUpdates.com - save as favorite!!
Erbil and Baghdad Close to Oil Agreement
BasNews, Erbil - The Kurdistan Region and the federal Iraqi government in Baghdad have been engaging in talks regarding oil and are approaching an agreement.
Former Iraqi prime minister Nuri al-Maliki had previously cut off Kurdistan's budget to show Baghdad's opposition to the exportation of Kurdish oil. Kurdistan has nonetheless participated in Iraqi's new cabinet and agreed upon a period of time for the two sides to solve conflicts between them.
According BasNews sources, the agreement is as follows: half Kurdistan's oil will be exported through the State Organization for Marketing Oil (SOMO) company and the revenues will directly go to Iraq's central government, however, the other half will be exported throughout Ceyhan Port in Turkey, the revenue from which to come directly to the Kurdistan Region from Turkish HalkBank.
As a result, one portion of Kurdistan's budget will come from Baghdad, and an Iraqi team will be monitoring the dealings and the profits that Kurdistan makes from the oil sale, which will be sent to the central government.
Iraqi president Fuad Masum revealed to Al-Hayat Newspaper that Kurdistan and Baghdad have settled their conflicts, and are coming on agreement regarding oil issues.

Basnews.com
______________________________________________________________
"Where are we NOW??…" 
Dinar Talk INFO Call
w/BGG  – from Sept 16th



Click-n-Listen
Parliament receives report over Spiecher massacre
Baghdad (AIN) –The Speaker of the Iraqi Parliament Salim al-Jubouri assured that "The Iraqi Parliament received a report which names certain figures as suspects in Speicher massacre," stressing that "All MPs are determined to name the security ministers during the parliament session of Thursday."
Jubouri said during a press conference he held at the Parliament "The committees are still working on Spiecher case and we here by assure that the parliament received a detailed report which accuses certain figures of committing the massacre."
"The report was prepared by the Ministry of Interior," he added, stressing that "the Parliament will reveal all details over this case."                                Alliraqnews.com
______________________________________________________________
Check out the Dinar Corp 120+Max – it's EQUITY!!
Commercial Solicitation
______________________________________________________________
The Iraqi Parliament Fails to Approve New Security Ministers
Posted by Reidar Visser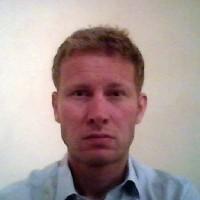 New Iraq PM Haydar al-Abbadi kept his promise to present ministerial candidates for portfolios not included in the recent vote on his new cabinet, but the Iraqi parliament proved uncooperative. As a result, only one minister, for water management, was approved in today's session. Crucially, all key security ministries remain vacant.
The most contentious nominations related to the defence and interior ministries. With respect to defence, the name of Jabir al-Jabiri, an Anbar politician with considerable popular backing and past ties to the former finance minister, Rafe al-Isawi, has recurred for some time as the nominee of the Sunni coalition in parliament. Conversely, it was something of a surprise that Riyad Ghrayb, a Shiite chameleon who has gone from a past with ISCI to the State of Law bloc and the faction of Hussein al-Shahristani, was put forward in the last minute. Before that, it had largely been thought that Badr would present a candidate, even after their original nominee, Hadi al-Ameri, was found by most other parties to be too unpalatable in such a sensitive position. As late as yesterday, a modification of the Badr proposal was presented in the shape of "independents" that might be acceptable to Badr, such as Ahmad Chalabi and Qasim Dawud. Today, the Shiite alliance held a last-minute meeting before the parliament session without being able to agree internally on a candidate…
Read Full Text: http://www.dinarupdates.com/showthread.php?14442-quot-The-Dinar-Daily-quot-Wednesday-17-September-2014&p=75128&viewfull=1#post75128

Iraqi Dinar/Dollar auction 09-17-14
Currency Auctions Announcement No. (2773)
This daily currency auction was held in the Central Bank of Iraq on the 17-Sept-2014
The results were as follows: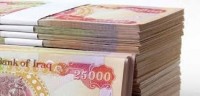 DETAILS                                                              NOTES
Number of banks                                                 16
Auction price selling dinar / US$                    1166
Amount sold at auction price (US$)                218,422,000
Total offers for buying (US$)                            218,422,000
Read More: http://dinarupdates.com/observer/
National Alliance held a meeting this evening to agree on the final candidates for security ministries
Fallujah News / Baghdad … revealed the National Reform Movement, led by the President of the National Alliance, Ibrahim al-Jaafari, the political body of the National Alliance will meet this evening to agree on the final candidates for security ministries.
The Spokesman Ahmed Gamal The current 'political body of the National Alliance will hold a meeting tomorrow evening, in the office of Ibrahim al-Jaafari'.
He added that the beauty of 'the meeting will be to agree on the final candidates for security ministries and the study of international alliances to confront the organization Daash'…                                                                                                           Faceiraq.com
More interesting Headlines…
Judiciary issues judicial warrants against some involved terrorists in Speicher Massacre
Baghdad (AIN) – The Judicial Authority issued some judicial warrants against some of the involved terrorists in the massacre that took place in Speicher Camp in Tikrit against the Iraqi soldiers.
http://www.dinarupdates.com/showthread.php?14435-quot-The-Dinar-Daily-quot-Tuesday-16-September-2014&p=74976&viewfull=1#post74976
Economic: the change in the currency of the 10,000 a technician to prevent counterfeiting and aspire to remove zeros
Baghdad/source news/.. The Economist named Antoine, Tuesday, the Central Bank's change in the category of the 10,000 dinar technical aims to prevent forgery as a positive step.
Antoine said in an interview with the news agency/source, a Psalm of this category and after more than 10 years on the currency to go through some changes and photographing the process by modern art prevents forgery ", stressing the need for changes including removing zeros."
"The currency market consumed ten years after the" stating that removing zeros from currency to reduce dollarization. "
The Central Bank announced to print banknotes with a new quality of print, as he made some changes to the new edition, such as adding security features, the amendments include lifting the image of al-Hasan ibn al-Haytham from 10000 and the freedom monument…
Read Full Text: http://www.dinarupdates.com/showthread.php?14435-quot-The-Dinar-Daily-quot-Tuesday-16-September-2014&p=74893&viewfull=1#post74893
The New Iraqi Prime Minister: A Change in Style or Substance?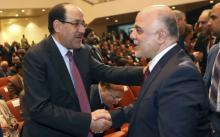 During his first week in office, Iraq's new prime minister, Haydar al-Abbadi, has made a number of significant announcements, ranging from highly symbolic moves to more wide-ranging initiatives. Signs of divergence between Abbadi and his predecessor, Nuri al-Maliki, are clearly visible.
In the first place, Abbadi has announced an end to Maliki's grandiloquent practice of styling himself "dawlat rais al-wuzara" (an untranslatable honorific that smacks of old Ottoman and Persian as much as of Arabic) instead of just "prime minister." Maliki had begun using the appellation as his concentration of power grew stronger, and his most loyal adherents would use it copiously, often to the astonishment of outsiders (who found it somewhat baroque). Abbadi's practice of sitting with his PM deputies at his side in his first cabinet meetings seems indicative of a more collegial style of leadership than Maliki, who mostly chaired the meetings alone.
In a somewhat more substantial indication that he does not want to be seen as a strongman with too much power centralized, Abbadi has also announced that his portrait should not be used to adorn public offices and army installations—unlike Maliki, who encouraged the practice (especially in his role as commander in chief of the armed forces). This is again a symbolically powerful move that directly serves to underline Abbadi's declared intention of reforming the Iraqi security forces—to instill greater professionalism and discourage personal patronage structures.
During his first days in office, Abbadi announced that henceforth no civilian areas of the country would be shelled or bombed in air operations, even if they contained elements of the Islamic State terror organization. This might be the biggest difference from his predecessor: The apparent willingness of the Maliki government to launch indiscriminate attacks, with high civilian casualties, had been a recurrent complaint by Sunni politicians. It remains to be seen whether Abbadi is able to follow through on such an ambitious promise in the current heated conflict. Already there are examples that local Sunni politicians are asking Abbadi to exempt some Islamic State strongholds from the moratorium, and there are continued reports that key Sunni population centers like Falluja continue to experience attacks on civilian targets.
One salient issue that remains unaddressed, or at least unanswered, concerns the key security ministries of Abbadi's new cabinet. Ever since Iraq's first democratic government was seated in 2006, filling the security ministries with leaders acceptable to all participants in the cabinet has proved to be an enormous challenge. In the first Maliki government, a Sunni ex-general was eventually given defense and a secular Shiite ex-officer took control of interior. But in his second government, Maliki opted to delay the appointment of these ministers and instead retained control of them himself, eventually installing an acting minister of defense (nominally a Sunni) who came to be seen as little more than a placeman. Complaints about Maliki's centralization, and eventually mismanagement, of the security sector were among the most frequently cited explanations for his inability to win a third term as prime minister in 2014.
So far, Abbadi has been unable to get security ministers confirmed by the Iraqi parliament, but he has at least tried. On September 16, one week after having been sworn in, he presented a formal proposal for Jabir al-Jabiri (Sunni) as defense minister and Riyad Ghrayb (Shi'i) as interior minister. Both were political nominees rather than security professionals, but Jabiri was seen as acceptable to the main Sunni bloc in parliament. It seemed that the main sticking point concerned internal Shi'i alliance disagreement on Ghrayb, leading in turn to a more comprehensive collapse of the anticipated deal. In the end, none of the two men were approved, and the Iraqi security portfolios remained without parliamentary approved leaders.
The management of the security file and the appointment of security ministers will perhaps be the most important harbinger about the direction taken by Iraq's new prime minister. There has been a debate as to whether Abbadi is allowing Maliki to continue as a strongman in his own shadow, preparing yet another term Putin-style. So far, though, Abbadi's language has been pointed enough—and with sufficient implicit criticism of Maliki's past practices—that this theory cannot be given too much weight. However, Abbadi will soon have to move beyond politically correct rhetoric to implement actual policy initiatives that can transform the lives of millions of Iraqis to more peaceful and prosperous conditions than they currently experience.                          www.mei.edu
If you found this blog, our website or chats helpful – Forward it to a friend!! We couldn't do it without you!! Thanks – BGG!!