Welcome to the Dinar Daily NEWS Blog. For regular Dinar News Updates, Dinar to USD listings, Iraqi Dinar info and Dinar info – THAT MATTERS!! This is a good place to start for your Daily Dinar Recap – if you are a Dinar vet or just looking for the current Dinar Value – Welcome.
Word for the day…
Mrs. BGG
Iraqi Dinar/Dollar auction (most recent listing) 07-24-16
Currency Auctions Announcement No. 3243
This daily currency auction was held in the Central Bank of Iraq on the 07-24-2016
The results were as follows:
| | |
| --- | --- |
| DETAILS | NOTES |
| Number of banks | 25 |
| Number of remittance companies | 16 |
| Auction price selling dinar / US$ | 1182 |
| Auction price buying dinar / US$ | —– |
| Amount sold at auction price (US$) | 147,058,377 |
| Amount purchased at Auction price (US$) | —– |
| Total offers for buying (US$) | 147,058,377 |
| Total offers for selling (US$) | —– |
More: http://dinarupdates.com/observer/
______________________________________________________________
There is something even more valuable to civilization than wisdom, and that is character. – H. L. Mencken
*** Current News ***
Follow us on twitter @DinarUpdates !!
Don't MISS – "DU NEWS TIME" w/RCoookie and Mr White in DU CHAT ROOM – Sunday 6:30pm CST
RCookie NEWS Recap
(from) SUNDAY JULY 24TH, 2016
SECURITY
ABADI ASSERTS IRAQ WILL ERADICATE ISIS COMPLETELY BEFORE END OF THE YEAR…12 ISIS ELEMENTS INCLUDING LEADERS KILLED BY F-16 ATTACKS IN QAIM…ISF AIR FORCE DROP MILLIONS OF LEAFLETS ON MOSUL DIRECTING CITIZENS TO STAY AWAY FROM KNOWN ISIS BUILDINGS…STRATEGIC TRENCH BEING DUG IN NORTHERN FALLUJAH TO BOLSTER SECURITY OF NORTHERN BORDER…PESHMERGA THREATENING SHUT DOWN COMMUNICATION AND COORDINATION WITH BAGHDAD AFTER MOSUL AND OTHER LIBERATED AREA WITHDRAWAL AND CLARIFICATION WITH MOU WITH PENTAGON…US MCGURK ASSERTS MOSUL LIBERATION OPERATIONS WILL BEGIN AT 1 TIME…ABADI OFFICE ANNOUNCE THE DIRECT COORDINATION OF MOSUL OPERATION AND CONFIRMS USE OF INTERNATIONAL SUPPORT…23 ISIS ELEMENTS KILLED AND 6 TANKS DESTROYED IN F-16 ATTACK IN SOUTHERN MOSUL OPERATION…MINISTER OF PESHMERGA ASSERTS THEY WILL NOT WITHDRAWAL FROM MOSUL UNTIL COMPLETE EDITING OF NINEVEH…SADR THREATENS BRITISH TROOPS INVOLVED WITH MOSUL LIBERATION…ESTIMATED 6,000 ISIS ELEMENTS REMAIN IN MOSUL…GARVER ANNOUNCES OVER 7000 COALITION FORCES IN TOTAL IN IRAQ….INTERNATIONAL ALLIANCE ANNOUNCES HAVING TRAINED 23, 750 IRAQI TROOPS… NINEVEH OPERATIONS COMMANDER JABOURI ANNOUNCES ARRIVAL OF NEW MEAL OF MILITARY VEHICLES AND EQUIPMENT FOR MOSUL LIBERATION ACTIVITIES…
GENERAL
AUCTIONS AT $149 MILLION…52 KILLED NORTH OF BAGHDAD FROM SUICIDES BOMBERS AT ADEN SQUARE CHECK POINT KADIMIYAH…IRAQ PARTICIPATES IN ARAB ECONOMIC AND SOCIAL COUNCIL IN NOUAKCHOTT AND AGREE TO ESTABLISH A CENTER FOR AIDS…EU COMMITTED $104 MILLION TO DONORS CONFERENCE AND IRAQ'S DISPLACED…MINISTRY OD TRADE ANNOUNCES LIFE IMPRISONMENT SENTENCE FOR TREASURER CHARGED OF FRAUD AND MISAPPROPRIATION OF FUNDS…40,000 STUDENTS COMPETING FOR POST GRADUATE DEGREES IN 2016-17…IRAQ AND HUNGARY AGREE TO ABOLITION OF VISAS FOR DIPLOMATIC AND SERVICE CAMPAIGNS AND ASSIGN JOINT COMMITTEE…COALITION FORCES DEMANDING ABADI SEND REINFORCEMENTS TO SHARQAT CAMPAIGN…SADR SUMMONING MINISTER OF WATER RESOURCES IMMEDIATELY…BAGHDAD OPERATIONS ANNOUNCE CONSTRUCTION OF SECURITY FENCE AROUND CAPITAL STILL ONGOING….175 PATIENTS BEING SENT OUTSIDE IRAQ TO RECEIVE MEDICAL TREATMENTS…FALLUJAH MAYOR ANNOUNCES BEGINNING OF WORK FOR DISPLACED RETURN ELECTRONIC FORM…INTERNATIONAL ALLIANCE CONFIRMS CAPTURE OF ISIS COMPUTERS REVEALS INFORMATION THAT WILL HELP TO STOP THE FLOW OF INSURGENTS INTO THEATER…EXPLOSIVE SITUATION INSIDE IRAN IS PUSHING TEHRAN TEHRAN TO RENEW ITS BORDER AGREEMENT WITH BAGHDAD… IRAQI AIRWAYS ANNOUNCES REDUCED FARES FROM BAGHDAD TO AMMAN…ISIS SLAYING OF 23 YOUNG MOSUL CITIZENS IN CENTER OF CITY…
PARLIAMENT
PARLIAMENT REFORM BLOC ASSERTS IMMUNITY IS NOT AN OPTION FOR PRESIDENCY FOR JABOURI PURSUIT TO DISMISS VIOLATORS OF ABSENCE POLICY AND WILL BE VOTED BY PARLIAMENT WITHIN 2 WEEKS…IRAQ & KUWAIT AMBASSADORS DISCUSS DEMARCATION OF MARITIME BOUNDARIES BETWEEN THE TWO COUNTRIES…ABADI OFFICE CONFIRMS CONTINUATION OF GOVERNOR OF ANBAR OFFICE AND EXERCISE OF LEGAL POWERS…ELECTORAL COMMISSION STILL WORKING ON CASES OF FRAUD IN THE BALLOT BOXES…ABADI OFFICE CALLS FOR POLITICAL BLOC SUPPORT GOV'T EFFORTS TO OVERCOME SPLIT STATE…MINISTER OF CULTURE/ANTIQUITIES AND TOURISM ROANDZI ANNOUNCE ABADI WILL PROVIDE A LIST OF 7 MINISTERS TO HoR AND THE SELECTION PROCESS IS NOT EASY…PARLIAMENTARY FINANCE COMMITTEE REVEALS PENSIONS BEING PAID TO MEMBERS OF ISIS….CRISIS CELL OF COM AND MINISTRY OF JUSTICE AGREE TO LEND TO AGRICULTURAL AND INDUSTRIAL AND RESIDENTIAL PROJECTS AND BECOME INVOLVED TO ENSURE NO MANIPULATION OF TRANSFER & FEES TO REAL ESTATE…MP GHURARI ASSERTS THE ABSENCE OF POLITICAL AGREEMENT HAS LED TO THE DISRUPTION OF IMPORTANT LEGISLATION AND NATIONAL LAWS DESCRIBED AS GATEWAY TO IRAQ'S STABILITY INCLUDING HCL, FED COURT AND AMNESTY LAW BECAUSE OF PREOCCUPATION WITH MILITARY AND SECURITY FOCUS AND MAY BE PUSHED TO NEXT SESSION…JABOURI MEETS WITH DELEGATION FROM EU TO DISCUSS CARE FOR DISPLACED AND STABILITY OF LIBERATED AREAS…LEGAL COMMITTEE STATES PARL PRIVILEGES WILL BE CANCELED BEFORE ADOPTION OF HOUSE OF REPRESENTATIVES…
INVESTMENT/BUSINESS/ECONOMY
5 NEW OIL FIELDS DRILLED IN HALFAYA IN SOUTHEAST MAYSAN PROVINCE…RAFIDAIN BANK ASSERTS NEED TO ACTIVATE LOANS FOR SMALL PROJECTS TO REVIVE IRAQ'S NATIONAL ECONOMY…CBI ISSUES WARNING TO CITIZENS ABOUT MISREPRESENTATIONS ISSUED BY SCAMMERS OF INVALID TRANSFERS OF FUNDS FROM ABROAD….CBI ALLOWING FOR ESTABLISHMENT OF SOB'S TO SELL THE DOLLAR FOR TRAVELERS IN BAGHDAD AND PROVINCES…ISX ENDS SUNDAY SESSION ON RISE FINISHING UP 0.6% AT 556.66 UP 3.33 POINTS ON STRENGTH OF HOTEL AND BANKING SECTORS AFTER SHORTENED WEEKLY SESSION LAST WEEK DUE TO EXCESSIVE HEAT…DIWANIYAH GOVERNOR HASNAWI DISCUSSING OPENING OF WOMEN'S AND CHILDREN HOSPITAL WITH US COMPANIES…ISX ANNOUNCES SHARES FOR ASHUR INTERNATIONAL BANK LAUNCH AS OF MONDAY 7-25 SESSION….SALEH ANNOUNCES MOF WILL ISSUE BONDS FOR CONTRACTORS DUES TOTALING 5 TRILLION OF 7.6 TRILLION IQD THAT WILL BE INCLUDED IN 2017 BUDGET…IMF EXTENDS MOROCCO CREDIT LINE OF 3.5 BILLION DOLLARS FOR 2 YEARS…GOLD AT 217,000 IQD PIN ABUDSIRER WEIGHT…BAGHDAD MUNICIPALITY BEGINS TO OFFER 2400 RESIDENTIAL LAND PLOTS SCREENING…3 DAY PARIS BANKING CONFERENCE YIELDS MOU BETWEEN FRANCE & IRAQ DHI QAR IN JOINT EFFORT OF BANKING COOPERATION BETWEEN UNION OF BUSINESSMEN & IRAQI BUSINESS COUNCIL & INVESTMENT COMMISSION CHAIR ARAJI BETWEEN THE TWO AND SIGNAL IT SENDS TO INT'L COMMUNITY THAT WILL REFLECT POSITIVELY IN LABOR MARKET AFTER OBTAINING AGREEMENTS IRAQ HAS SIGNED SOON AND NOTING THE NEXT MEETING IN BAGHDAD WILL WITNESS THE START OF REAL BANKING COOPERATION BETWEEN BAGHDAD & PARIS OUTLINING EUROPEAN COUNTRIES PARTNERSHIP IN INVESTMENT PROCESS IN ENGAGING LOCAL & ARAB INVESTORS…
______________________________________________________________
rcookie (Dinar Guru) –   Article:  "A new International Port between Iran and Iraq Kurdistan"  WHEN IRAQ STARTS REPORTING RAW AND PURE ECONOMIC DATA FROM ALL REGIONS INCLUDING KURDISTAN…THEIR NUMBERS ARE GONNA BE THROUGH THE ROOF!!!
Read More: http://www.dinarupdates.com/observer/
U.S.-Iraqi Kurdistan MOU signed with Baghdad's support and approval
Iraq's Ministry of Defense on Friday said the Memorandum of Understanding (MOU) that includes provisions of military support to the Peshmerga forces signed between the Kurdistan Regional Government (KRG) and the United States was carried out with and after the approval of the Iraqi central government.
The defense ministry released a statement refuting claims the agreement was signed without Baghdad's approval and stressing the MOU was meant to support Peshmerga forces with financial and military aid.
The MOU has no points that layout the building of U.S. or Coalition military bases inside the Kurdistan Region, the ministry stated, adding the agreement will not violate Iraq's sovereignty.
"Approval has been obtained from the Iraqi government for the aid for the Peshmerga Forces but the preconditions were indicated by the U.S.," the statement read.
Those preconditions include increasing the number of Peshmerga on the battlefield to bolster frontlines as various armed groups push closer towards Mosul.
"Iraqi army and Peshmerga forces should have full cooperation during the operations to liberate Mosul," the statement continued.
Another precondition in the MOU states the KRG should not hinder Iraqi security forces' movements through the region as part of operations to regain control of Mosul – Iraq's second-largest city and IS' last bastion in the country.
While Peshmerga are expected to participate in the overall effort to rid northern Iraq of IS, the MOU also stated that Kurdish forces would withdraw from any areas currently under IS control after the successful defeat of the militants.
The MOU was signed by Acting Assistant Secretary of Defense for International Security Affairs Elissa Slotkin and interim Peshmerga Minister Karim Sinjari on July 12.
The United States plans to provide a stipend and equipment for Peshmerga forces fighting against militants under the agreement.
Read More: http://www.dinarupdates.com/showthread.php?37580-U-S-Iraqi-Kurdistan-MOU-signed-with-Baghdad%92s-support-and-approval
Dinar Updates "The After Call – ReDux"!!
"Immediately following News Time!!"




7/18 – "After Call" (next one – 7/25)
______________________________________________________________
Agreement to develop the Iraqi banking cooperation – French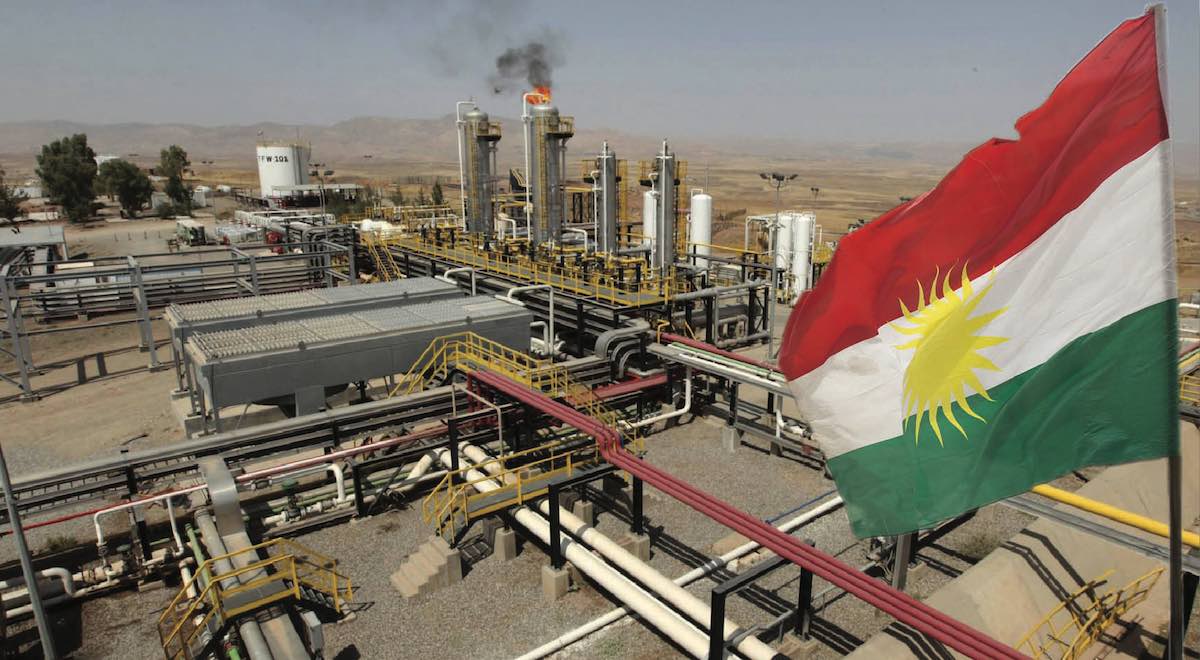 Economy News / Agencies … After Iraq and France agree on the conclusion of a memorandum of understanding in a joint effort for the development of banking cooperation between the two countries, he praised the openness financial expert with the international community, especially with her major economies countries. The expert said Thamer al-Azzawi, said the Paris meeting has positive results will soon be reflected in the labor market after the Iraqi obtain agreements in the process of signing soon.
He noted that the most prominent of consensus that have occurred, strengthening the banking cooperation between Iraq and France, noting that the next meeting in Baghdad will witness the start of the real work of cooperation between Baghdad and Paris.
The Union of Iraqi businessmen branch of Dhi Qar, had participated in the meeting, the league of the Council of employers between Iraq and France attended by the representative of the businessmen Union of Dhi Qar and member of the employers of the Iraqi Business Council -afrenca just Ekab Hussein Hasnawi and representatives of the Iraqi, French, Iraq's ambassador to France and a representative of the Ministry of Oil governments Laith Shahir and Undersecretary Ziralascan Acting chairman of the investment Commission, Sami al-Araji.
He Ekab »Sabah»: it has been discussed several important topics, including to be French corporate role in entering a genuine partnerships in the province and open horizons of cooperation shared between Iraqi companies, particularly in Dhi Qar and European companies the province through the investment process.
He urged the revitalization of this body with all its joints to facilitate foreign, Arab and local investors to establish a vital and important projects, tasks, praising the great efforts of those in charge of the success of these meetings, which lasted three days in the French capital Paris.
He also noted that it was agreed to conclude a memorandum of understanding between the Iraqi banking and French sides.
In turn, stressed the specialist in economic affairs Ahmed costly important trend of global economies and its role in achieving the economic viability of the country, pointing out that Iraq is in dire need of advanced technologies and banking, where the great work that awaits Iraq over the coming years in all Iraqi cities in the production and service sectors size.
And the costly international efforts that require banking services have the ability to accomplish banking operations of large figures required by the investment process, and the local banks, particularly private ones must offer products competing branches of foreign banks opened branches in Iraq products.
Read More: http://www.dinarupdates.com/showthread.php?37579-Agreement-to-develop-the-Iraqi-banking-cooperation-French
______________________________________________________________
BGG (Dinar Guru) –   Article:  "Abadi accept the seventh resignation of a minister in his government"  This goes back to the SJC set back suffered by Abadi about "how" he got the "reshuffle" started (by removing those guys)… Looks like he has somehow "persuaded" them to "voluntarily resign"…he will get his "technocratic GOI" sooner rather than later.  regarding the "delays" – yes, there have been real delays…stop and think… half of Iraq was under the control of a hostile force… didn't need to be – but it was…Maliki was partially the author of it…security HAS been an issue… plainly, there have been plans published and retracted (or "tabled") that addressed currency reform…We're in much better shape now.
Read More: http://www.dinarupdates.com/observer/
______________________________________________________________

Be sure to join the New Dinar Updates "private" FaceBook Group…
https://www.facebook.com/groups/571383766355188/
(go here and ask to join… then add some Dinar Friends!!)
______________________________________________________________
BGG (Dinar Guru) –   Article:  "IMF agreement test for Iraq"   IMF has developed a tremendous program to rewrite Iraq's ailing economy.  The fund issued on July 14 and the current document consisting of 34 pages constitute the most ambitious attempt to remake the economy of one of the Middle East.  While not saying " rv tomorrow" it's pretty compelling stuff…
Read More: http://www.dinarupdates.com/observer/
______________________________________________________________
Governance rules discreet expansion equity investments
BAGHDAD – Mostafa Hashemi – Recommended the workshop organized by the Iraq Stock Exchange of the importance of completing the legislation of the rules and regulations in line with the upcoming economic policy and complete the requirements and procedures required development and according to the plans developed by the Iraq Stock Exchange, as well as the issuance of the rules of governance sober for corporate work.
The workshop , titled « the role of the rules of governance contribute to the disclosure of corporate and bank guarantor and teleconference for investors to attract and promote investment securities» indicated in its recommendations the importance of the role of the operating performance of the participating companies included in the evaluation of the prices of shares in circulation, and claim those companies worthwhile to show these values ​​in its annual reports.
sedate governance as underlined the importance of concerted efforts of government institutions in the control of joint stock companies and the issuance of rules of solid corporate governance principles and not just her and the development of the required laws in order to attract investment investors discussions.
And opened the workshop Chairman of the Board of Governors of the Iraqi market for securities Thaer Adnan Hashim , who stressed that the market aims to unify the visions of project governance of joint stock companies , which is the basis for the success of companies listed and the protection of small investors corporate management control.
Financial instruments called in a speech at the start of the workshop He attended the «morning» to exert the effort required for the successful implementation of the subjects of the capital market in Iraq 's development through the widespread use of systems and electronic requirements for the issuance of the required instructions and rules, noting the importance of the issuance of new instructions for the trading of new financial instruments and instructions for portfolio management and investment funds for corporate financial investment companies banking. culture of investment , in turn , said Executive Director of the market , Taha Ahmed Abdul Salam:
The Iraq Stock Exchange and part of its efforts to develop ways of indirect investment attracting organized during the first half of this year , four workshops in order to achieve the deployment of non – direct investment to all segments of society and to attract national savings culture and directed towards investment securities and the establishment of joint – stock companies and build investment confidence. analytical information , adding that second goal to build analytical information centers and guiding media activities towards the development goals and build investment foundations in the private sector through the capital market.
He said the capital market in Iraq needs development economic activity after it is discussed a draft governance of joint stock companies prepared by the Securities Commission , which instructions, discuss and analyze the performance of joint stock companies indicators, and mechanisms of the guarantor bank and online trading to investors.
saw Hits presence of representatives of the Securities and central bank staff, in addition to the board of Governors and management of market Iraq Securities and professors of universities and colleges of the administration, the economy and the overall technical Central University and brokerage securities companies and managers Commissioners and representatives of the participating companies included experts from Jordan, Lebanon and corporate electronic systems and a large number of investors and shareholders and directors of listed companies. and was held during the event an exhibition of products , a number of companies listed along with 12 other companies in order to contribute to the public and present Barzan activities in the local market a
Read More: http://www.dinarupdates.com/showthread.php?37595-Governance-rules-discreet-expansion-equity-investments-7-24
______________________________________________________________
For a peek at all the most up-to-date DU News – check the Iraq News Thread (in the forum)…
http://www.dinarupdates.com/forumdisplay.php?5-Current-Iraq-NEWS
______________________________________________________________
Hillary Emails, Gold Dinars and Arab Springs
Buried amid tens of thousands of pages of former US Secretary of State Hillary Clinton's secret emails, now being made public by the US Government, is a devastating email exchange between Clinton and her confidential adviser, Sid Blumenthal. It's about Qaddafi and the US-coordinated intervention in 2011 to topple the Libyan ruler. It's about gold and a potentially existential threat to the future of the US dollar as world reserve currency. It's about Qaddafi's plans then for the gold-based Dinar for Africa and the Arab oil world.
Two paragraphs in a recently declassified email from the illegal private server used by then-Secretary of State Hillary Clinton during the US-orchestrated war to destroy Libya's Qaddafi in 2011 reveal a tightly-held secret agenda behind the Obama Administration's war against Qaddafi, cynically named "Responsibility to Protect."
Barack Obama, an indecisive and weak President, delegated all presidential responsibility for the Libya war to his Secretary of State, Hillary Clinton. Clinton, who was an early backer of an Arab "regime change," using the secret Muslim Brotherhood, invoked the new, bizarre principle of "responsibility to protect" (R2P) to justify the Libyan war, which she quickly turned into a NATO-led war. Under R2P, a silly notion promoted by the networks of George Soros' Open Society Foundations, Clinton claimed, with no verifiable proof, that Qaddafi was bombing innocent Libyan civilians in the Benghazi region.
According to a New York Times report at the time, citing Obama Administration senior sources, it was Hillary Clinton, backed by Samantha Power, then a senior aide at the National Security Council and today Obama's UN Ambassador; and Susan Rice, then Obama's ambassador to the United Nations, and now National Security Adviser. That triad pushed Obama into military action against Libya's Qaddafi. Clinton, flanked by Powers and Rice, was so powerful that Clinton managed to overrule Defense Secretary Robert Gates, Tom Donilon, Obama's national security adviser, and John Brennan, Obama's counterterrorism chief, today CIA head.
Secretary of State Clinton was also knee-deep in the conspiracy to unleash what came to be dubbed the "Arab Spring," the wave of US-financed regime changes across the Arab Middle East, part of the Greater Middle East project unveiled in 2003 by the Bush Administration after occupation of Iraq. The first three target countries of that 2011 US "Arab Spring"–an action in which Washington used its "human rights" NGOs such as Freedom House and National Endowment for Democracy, in cahoots as usual, with the Open Society Foundations of billionaire speculator, George Soros, along with US State Department and CIA operatives–were Ben Ali's Tunisia, Mubarak's Egypt and Qaddafi's Libya.
Now the timing and targeting of Washington's 2011 "Arab Spring" destabilizations of select Middle East states assume a new light in relation to just-released declassified Clinton emails to her private Libya "adviser" and friend, Sid Blumenthal. Blumenthal is the slick lawyer who defended then-President Bill Clinton in the Monika Lewinsky and other sex scandal affairs when Bill was President and facing impeachment.
Qaddafi's gold dinar
For many it remains a mystery just why Washington decided that Qaddafi personally must be destroyed, murdered, not just sent into exile like Mubarak. Clinton, when informed of Qaddafi's brutal murder by US-financed Al Qaeda "democratic opposition" terrorists, told CBS news, in a sick, joking paraphrase of Julius Caesar, "We came, we saw, he died," words spoken by her with a hearty, macabre laugh.
Little is known in the West about what Muammar Qaddafi did in Libya or, for that matter, in Africa and in the Arab world. Now, release of a new portion of Hillary Clinton's emails as Secretary of State, at the time she was running Obama Administration war on Qaddafi, sheds dramatic new light on the background.
It was not a personal decision of Hillary Clinton to eliminate Qaddafi and destroy his entire state infrastructure. The decision, it's now clear, came from circles very high in the US money oligarchy. She was merely another Washington political tool implementing the mandate of those oligarchs. The intervention was about killing Qaddafi's well-laid plans to create a gold-based African and Arabic currency to replace the dollar in oil trades. Since the US dollar abandoned gold exchange for dollars in 1971 the dollar in terms of gold has dramatically lost value. Arab and African OPEC oil states have long objected to the vanishing purchasing power of their oil sales, mandated since the 1970's by Washington to be solely in US dollars, as dollar inflation soared more than 2000% to 2001.
In a newly declassified Clinton email from Sid Blumenthal to Secretary of State Hillary Clinton dated April 2, 2011, Blumenthal reveals the reason that Qaddafi must be eliminated. Using the pretext of citing an unidentified "high source" Blumenthal writes to Clinton, "According to sensitive information available to this source, Qaddafi's government holds 143 tons of gold, and a similar amount in silver… This gold was accumulated prior to the current rebellion and was intended to be used to establish a pan-African currency based on the Libyan golden Dinar. This plan was designed to provide the Francophone African Countries with an alternative to the French franc (CFA)." That French aspect was only the tip of the Qaddafi gold dinar iceberg.
Golden Dinar and more
During the first decade of this century, Gulf Arab OPEC countries, including Saudi Arabia, Qatar and others, began seriously diverting a significant portion of the revenues from their vast oil and gas sales into state sovereign wealth funds, many based on the success of Norway's Oil Fund.
Growing discontent with the US War on Terror, with the wars in Iraq and in Afghanistan, and with overall US Middle East policies after September 2001, led most OPEC Arab states to divert a growing share of oil revenues into state-controlled funds rather than trusting it to the sticky fingers of New York and London bankers as had been the custom since the 1970's when oil prices went through the roof, creating what Henry Kissinger fondly called the "petro-dollar" to replace the gold-backed dollar Washington walked away from on August 15, 1971. The present Sunni-Shi'ite war or clash of civilizations is in fact a result of the US manipulations after 2003 in the region— "divide and rule."
By 2008 the prospect of sovereign control by a growing number of African and Arab oil states of their state oil and gas revenues was causing serious concern in Wall Street as well as the City of London. It was huge liquidity, in the trillions, they potentially no longer controlled.
The timing of the Arab Spring, in retrospect, increasingly looks tied to Washington and Wall Street efforts to control not only the huge Arab Middle East oil flows. It is now clear it was equally aimed at controlling their money, their trillions of dollars accumulating in their new sovereign wealth funds.
However, as is now confirmed in the latest Clinton-Blumenthal April 2, 2011 email exchange, there was a qualitatively new threat emerging for Wall Street and the City of London "gods of money," from the African and Arab oil world. Libya's Qaddafi, Tunisia's Ben Ali and Mubarak's Egypt were about to launch a gold-backed Islamic currency independent of the US dollar. I was first told of this plan in early 2012, at a Swiss financial and geopolitical conference, by an Algerian with extensive knowledge of the project. Documentation was scarce at the time and the story remained in my mental back-burner. Now a far more interesting picture emerges that puts the ferocity of Washington's Arab Spring and its urgency in the case of Libya into perspective.
'United States of Africa'
In 2009, Qaddafi, who was at the time the President of the African Union, had proposed that the economically depressed continent adopt the "Gold Dinar."
In the months prior to the US decision, with British and French backing, to get a UN Security Council resolution that would give them the legal fig-leaf for a NATO destruction of the Qaddafi regime, Muammar Qaddafi had been organizing the creation of a gold-backed dinar that would be used by African oil states as well as Arab OPEC countries in their sales of oil on the world market.
Had that happened at the time Wall Street and the City of London were deep into the financial crisis of 2007-2008, the challenge to the reserve currency role of the dollar would have been more than serious. It would be a death knell to American financial hegemony, and to the Dollar System. Africa is one of the world's richest continents, with vast unexplored gold and mineral wealth, had been intentionally kept for centuries underdeveloped or in wars to prevent their development. The International Monetary Fund and World Bank for the recent decades have been the Washington instruments to suppress African real development.
Gaddafi had called upon African oil producers in the African Union and in Muslim nations to join an alliance that would make the gold dinar their primary form of money and foreign exchange. They would sell oil and other resources to the US and the rest of the world only for gold dinars. As President of the African Union in 2009, Qaddafi introduced for discussion to African Union member states Qaddafi's proposal to use the Libyan dinar and the silver dirham as the only possible money for the rest of the world to buy African oil.
Along with the Arab OPEC sovereign wealth funds for their oil, other African oil nations, specifically Angola and Nigeria, were moving to create their own national oil wealth funds at the time of the 2011 NATO bombing of Libya. Those sovereign national wealth funds, tied to Qaddafi's concept of the gold dinar, would make Africa's long-held dream of independence from colonial monetary control, whether of the British Pound, the French Franc, the euro or the US dollar, a reality.
Qaddafi was moving forward, as head of the African Union, at the time of his assassination, with a plan to unify the sovereign States of Africa with one gold currency, a United States of Africa. In 2004, a Pan-African Parliament of 53 nations had laid plans for an African Economic Community – with a single gold currency by 2023.
African oil-producing nations were planning to abandon the petro-dollar, and demand gold payment for their oil and gas. The list included Egypt, Sudan, South Sudan, Equatorial Guinea, Congo, Democratic Republic of Congo, Tunisia, Gabon, South Africa, Uganda, Chad, Suriname, Cameroon, Mauritania, Morocco, Zambia, Somalia, Ghana, Ethiopia, Kenya, Tanzania, Mozambique, Cote d'Ivoire, plus Yemen which had just made significant new oil discoveries. The four African member-states of OPEC–Algeria, Angola, Nigeria, a giant oil producer and the largest natural gas producer in Africa with huge natural gas reserves, and Libya with the largest reserves–would be in the new gold dinar system.
Little wonder that French President Nicolas Sarkozy, who was given the up-front role in the war on Qaddafi by Washington, went so far as to call Libya a "threat" to the financial security of the world.
Hillary's 'rebels' create a central bank
One of the most bizarre features of Hillary Clinton's war to destroy Qaddafi was the fact that the US-backed "rebels" in Benghazi, in the oil-rich eastern part of Libya, in the midst of battle, well before it was at all clear if they would topple the Qaddafi regime, declared they had created a Western-style central bank, "in exile."
In the very first weeks of the rebellion, the rebel leaders declared that they had created a central bank to replace Gadhafi's state-owned monetary authority. The rebel council, in addition to creating their own oil company to sell the oil they captured announced: "Designation of the Central Bank of Benghazi as a monetary authority competent in monetary policies in Libya and appointment of a Governor to the Central Bank of Libya, with a temporary headquarters in Benghazi."
Commenting on the odd decision, before the outcome of battle was even decided, to create a western-style central bank to replace Qaddafi's sovereign national bank that was issuing gold-backed dinars, Robert Wenzel in the Economic Policy Journal, remarked, "I have never before heard of a central bank being created in just a matter of weeks out of a popular uprising. This suggests we have a bit more than a rag tag bunch of rebels running around and that there are some pretty sophisticated influences."
It becomes clear now in light of the Clinton-Blumenthal emails that those "pretty sophisticated influences" were tied to Wall Street and the City of London. The person brought in by Washington to lead the rebels in March 2011, Khalifa Hifter, had spent the previous twenty years of his life in suburban Virginia, not far from CIA headquarters, after a break with Libya as a leading military commander of Qaddafi.
The risk to the future of the US dollar as world reserve currency, if Qaddafi had been allowed to proceed–together with Egypt, Tunisia and other Arab OPEC and African Union members– to introduce oil sales for gold not dollars, would clearly have been the financial equivalent of a Tsunami.
New Gold Silk Road
The Qaddafi dream of an Arabic and African gold system independent of the dollar, unfortunately, died with him. Libya, after Hillary Clinton's cynical "responsibility to protect" destruction of the country, today is a shambles, torn by tribal warfare, economic chaos, al-Qaeda and DAESH or ISIS terrorists. The monetary sovereignty held by Qaddafi's 100% state-owned national monetary agency and its issuance of gold dinars is gone, replaced by an "independent" central bank tied to the dollar.
Despite that setback, it's more than notable that now an entirely new grouping of nations is coming together to build a similar gold-backed monetary system. This is the group led by Russia and China, the world's number three and number one gold producing countries, respectively.
This group is tied to the construction of China's One Belt, One Road New Silk Road Eurasian infrastructure great project. It involves China's $16 billion Gold Development Fund, and very firm steps by China to replace the City of London and New York as the center of world gold trade. The Eurasian gold system emerging now poses an entirely new quality of challenge to American financial hegemony. This Eurasian challenge, its success or failure, could well determine whether we allow our civilization to survive and prosper under entirely different conditions, or whether we decide to sink along with the bankrupt dollar system.
F. William Engdahl is strategic risk consultant and lecturer, he holds a degree in politics from Princeton University and is a best-selling author on oil and geopolitics, exclusively for the online magazine "New Eastern Outlook".
Read More: http://journal-neo.org/2016/03/17/hillary-emails-gold-dinars-and-arab-springs/
______________________________________________________________
CURRENCY
CODE
SELL
BUY
US dollar
USD
1182.000
1180.000
Euro
EUR
1304.337
1303.685
British pound
GBP
1556.458
1555.679
Canadian dollar
CAD
907.207
906.753
Swiss franc
CHF
1202.075
1201.474
Swedish krona
SEK
138.079
138.010
Norwegian krone
NOK
139.518
139.449
Danish krone
DKK
175.340
175.252
Japanese yen
JPY
11.161
11.156
Special
Drawing Rights
SDR
1640.604
1639.784
Indicative rates – 07.24.2015
If you found this blog, our website or chats helpful – Forward it to a friend!! We couldn't do it without you!! Thanks – BGG!!