Thank You to all our members, MODS, VIP's, Chat Copiers and News Researchers at 
40 Million views and counting!!
_____________________________________________________________
Word for the day…
Philippians 4:6-7 (NKJV)
6 Be anxious for nothing, but in everything by prayer and supplication, with thanksgiving, let your requests be made known to God; 7 and the peace of God, which surpasses all understanding, will guard your hearts and minds through Christ Jesus.
Heavenly Father, Thank You for Your peace that surpasses all understanding! Thank You that we can bring our requests to You with thanksgiving. In Jesus Name, Amen.
Mrs BGG

Iraqi Dinar/Dollar auction 01-09-15
Currency Auctions Announcement No. 3026 (most recent listing)
This daily currency auction was held in the Central Bank of Iraq on the 01-09-2015
The results were as follows:
| | |
| --- | --- |
| DETAILS | NOTES |
| Number of banks | 20 |
| Number of remittance companies | 6 |
| Auction price selling dinar / US$ | 1166 |
| Auction price buying dinar / US$ | —– |
| Amount sold at auction price (US$) | 176,164,831 |
| Amount purchased at Auction price (US$) | —– |
| Total offers for buying (US$) | 176,164,831 |
| Total offers for selling (US$) | —– |
More: http://dinarupdates.com/observer/
______________________________________________________________
He who dares not to offend cannot be honest. – Thomas Paine
*** Current News ***
"Straight Talk Radio" Call!!
"for Dinar News – that MATTERS!!"
Tues – 9/01 @ 3:30pm CST
Click banner on mid-right of page!!
BGG – Article quote:  "Dozens of people demonstrated on Monday in front of the Supreme Judicial Council building in Baghdad to demand the resignation of President of the Council Medhat al-Mahmoud…"  …once Medhat al-Mahmoud is gone – Maliki has ZERO fall back position. It's really, really bad news for the Shia/thug/hardliners…these protests asking for Medhat's removal are a big deal – I guess maybe the biggest deal of the day.
Read More: http://dinarupdates.com/observer/
______________________________________________________________
Follow us on twitter @DinarUpdates !!
 Dinar Updates retweeted
39 Daesh vehicles destroyed & scores of terrorists dead as their convoy came under Hashed artillery barrage #Shirqat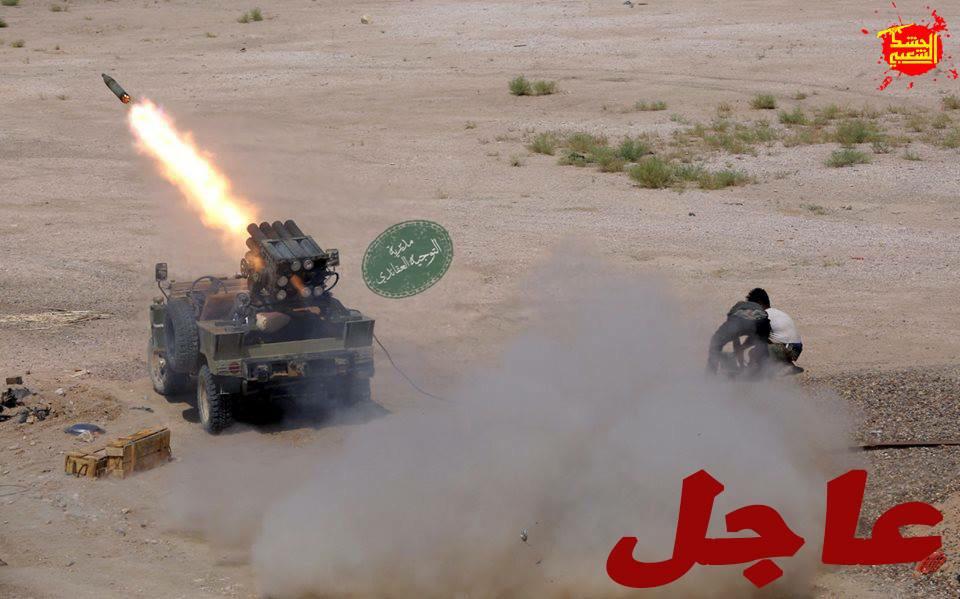 ______________________________________________________________
Meet the man trying to bring Iraq back from the brink
By Mohamad Bazzi August 31, 2015
Riot policemen stand in front of protesters during demonstration against the poor quality of basic services, power outages and calling for trial of corrupt politicians in Baghdad, Iraq, August 28, 2015. REUTERS/Thaier al-Sudani
On August 16, an Iraqi parliamentary report named Iraq's former prime minister, Nouri al-Maliki, among dozens of officials responsible for the collapse of security forces and the fall of Mosul to Islamic State militants last summer. In his eight years as premier, corruption thrived and Maliki repeatedly purged the Iraqi security forces of those he suspected of disloyalty.
Iraqis now hope that Maliki and other officials will stand trial and be held to account for why militants were able to capture the northern city with so little resistance. (Maliki dismissed the parliamentary investigation as "worthless," and he blamed Mosul's fall on a conspiracy by Turkish and Kurdish leaders.)
At the same time, Maliki is poised to lose his ceremonial post as one of Iraq's three vice presidents under a series of reforms that the current prime minister, Haider al-Abadi, is trying to enact. After weeks of popular protests in Baghdad and other cities against corruption and the government's failure to provide basic services, Abadi sought to reform Iraq's political system by eliminating several high-level positions, reigning in government spending and removing sectarian quotas in political appointments.
Most prominently, Abadi scrapped the posts of the three vice presidents and three deputy prime ministers. The positions were largely symbolic but included large budgets that allowed these officials to reward their supporters with patronage jobs. While several other politicians lost their positions, Abadi's measures were intended to detach his rival Maliki from the power structure in Iraq.
But Maliki is a survivor, and it's a mistake to count him out of Iraq's intricate politics because he is losing his post as vice president and he faces a potential trial. Maliki still has a base of support among some Shi'ite factions and militias that view Abadi as weak and too eager to offer concessions to Iraq's Sunni minority.
Since he was forced out of office last year, Maliki has become a champion of the mainly Shi'ite volunteers and militias that are leading the fight against Islamic State under the banner of "popular mobilization units." Many of these volunteers answered a call to arms by Iraq's top Shi'ite cleric, Grand Ayatollah Ali al-Sistani, urging all able-bodied Iraqi men to join the security forces and stop Islamic State's advance after Mosul's fall. Tens of thousands of Shi'ite volunteers showed up at recruiting centers to sign up for the Iraq security forces, or the militias.
Abadi has tried to overhaul the Iraqi military and security forces, which are under his control. Last year, he announced that an initial investigation had uncovered 55,000 "ghost soldiers" in the army — nonexistent troops who were on the government's payroll and whose salaries were collected by corrupt officers. Abadi is now expanding his anti-corruption drive to eliminating patronage jobs and other perks provided to many government officials, including large security details.
But Abadi risks a backlash from other power centers in Iraq, including some of the Shi'ite parties connected to militias and within the ranks of his own Dawa Party, a Shi'ite Islamist group where Maliki still has strong support.
Even as Maliki tries to undermine him, Abadi needs to assure Iraq's Sunnis that he will be able to reverse the legacy of his divisive and sectarian predecessor. Since Abadi took office last September, Sunni political leaders have made several demands: amnesty for tens of thousands of Sunnis imprisoned — in many cases without judicial review — by Maliki's regime in the name of fighting terrorism; greater power in the new government; an end to aerial bombardment of Sunni towns; and a more significant role in the Iraqi security forces, which Maliki cleansed of many senior Sunni officers.
Abadi has responded to some of these demands, releasing prisoners and ordering an end to the Iraqi air force bombings of Sunni areas. But for the most part, the Shi'ite militias are outside his control. Many Sunnis cringe at the memories evoked by the reestablishment of Shi'ite militias. These groups carried out widespread kidnappings, torture and killing of Sunnis during the sectarian war that raged in Iraq from 2005 through 2008.
Many of the Shi'ite militias depend on Iran for weapons, funding and training. Since Islamic State militants swept through northern Iraq last year, Tehran has mobilized to protect the Shi'ite-led Iraqi government from the jihadist threat. General Qassim Suleimani, commander of the Quds Force of the Iranian Revolutionary Guard Corps, traveled to Baghdad at the start of the crisis to coordinate the defense of the capital with Iraqi politicians and military officials. Suleimani also directed Iranian-trained Shi'ite militias — including the Badr Brigade and the League of the Righteous, two notorious militias responsible for atrocities against Sunnis — in the fight against Islamic State.
When the United States invaded in 2003, Shi'ites made up nearly two-thirds of Iraq's population of 25 million. But members of the Sunni minority had ruled Iraq since its independence in 1932. The Shi'ites had waited seven decades for their chance to rule, and it's not surprising that they would consolidate power after the American invasion. But Maliki and other leaders manipulated a dysfunctional political system, put in place by the United States and the United Nations after 2003, to concentrate power and exclude Sunnis.
As Maliki struggled to remain in power, he became more dependent on Iran, which is the dominant external power in Iraq. Maliki was a reliable ally who allowed Iranian flights over Iraqi territory to transport weapons and manpower to Bashar Assad's regime in Syria. Maliki also paved the way for thousands of Iraqi Shi'ites to cross the border and fight alongside the Syrian regime.
Abadi inherited this sectarian and dysfunctional political system. He must unify a fractured Iraq, by assuring Sunnis that the central government will protect their interests, while keeping rivals like Maliki in check. Abadi must also ensure that his predecessor stands trial for his corruption and the failures that helped empower Sunni extremists — and led to the catastrophe that has unfolded in Iraq.
http://blogs.reuters.com/great-debate/2015/08/31/meet-the-man-trying-to-bring-iraq-back-from-the-brink/
______________________________________________________________
Follow us on twitter @DinarUpdates !!
Don't Miss "NEWS TIME" in the Dinar Updates CHAT ROOM – Tuesday evening at 7:30pm EST!!
www.DinarUpdates.com – save as favorite!!
For a peek at all the most up-to-date DU News – check the Iraq News Thread (in the forum)…
http://www.dinarupdates.com/forumdisplay.php?5-Current-Iraq-NEWS
(Please note – we are posting daily News Articles slightly differently now)
______________________________________________________________
Low central bank sales of more than five billion dollars
Twilight News / Iraqi Central Bank announced on Monday the low sales of the dollar banks more than five billion dollars since the beginning of the current year compared to the same period last year.
The bank said in a statement seen by Twilight News from the sales of the dollar banks reached since the beginning of this year to 30 from the current August 28 billion and 675 769 000 and $ 940.
Bank added that this amount decreased from what it was on the same date last year in 2014 in which sales reached 33 billion 968.131 million dollars.
The bank pointed out that the sale amounts transferred to the accounts of banks abroad the price is 1187 dinars per dollar, including the commission of the Central Bank of $ 21 dinars per dollar, while cash sales price of 1190 dinars per dollar Dmtha commission of the Central Bank of $ 24 dinars per dollar.
http://www.dinarupdates.com/showthread.php?19010-Low-central-bank-sales-of-more-than-five-billion-dollars&p=129128&viewfull=1#post129128
______________________________________________________________
"Straight Talk Radio" Call!!
"for Dinar News – that MATTERS!!"
from Thurs – 8/27
Click banner on mid-right of page!!
Demonstration in front of the Judicial Council to demand the resignation of Mahmoud and reforms
BAGHDAD / Center Brief for the Iraqi Media Network (IMN) – Dozens of people demonstrated in the capital, Baghdad, in front of the Supreme Judicial Council building.
A reporter (IMN) "The demonstrators carried banners demanding the ouster President of the Council Medhat al-Mahmoud, as well as reforms in the judiciary."
She stressed the religious authority recently, the need to reform the judiciary.
The judiciary announced earlier, members of the Supreme Judicial Council unanimously rejected the request boss Judge Medhat al-Mahmoud transmits it to retire.
http://www.dinarupdates.com/showthread.php?18997-Demonstration-in-front-of-the-SJC-to-demand-the-resignation-of-Mahmoud-amp-reforms&p=129115&viewfull=1#post129115
_____________________________________________________________
Commercial Solicitation
_____________________________________________________________
CURRENCY CODE SELL BUY

US dollar USD 1166.000 1164.000
CURRENCY
CODE
SELL
BUY
US dollar
USD
1166.000
1164.000
Euro
EUR
1307.669
1307.015
British pound
GBP
—–
—–
Canadian dollar
CAD
881.797
881.356
Swiss franc
CHF
1209.042
1208.437
Swedish krona
SEK
137.827
137.758
Norwegian krone
NOK
139.731
139.661
Danish krone
DKK
175.222
175.135
Japanese yen
JPY
9.620
9.616
Special
Drawing Rights
SDR
1636.831
1636.012
If you found this blog, our website or chats helpful – Forward it to a friend!! We couldn't do it without you!! Thanks – BGG!!