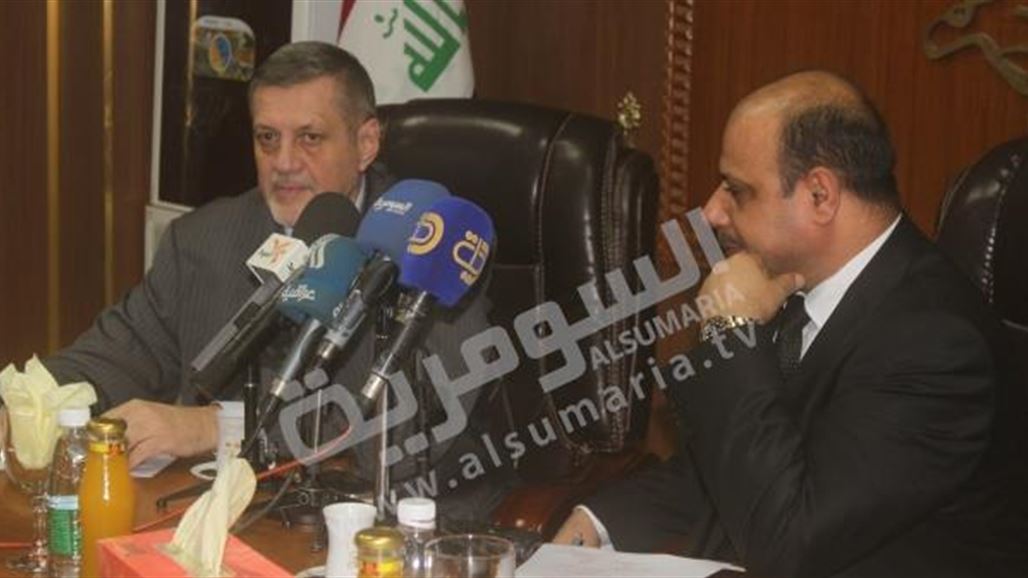 Alsumaria News / Basra
- Announced the Special Envoy of the Secretary General of the Organization
of the United Nations
in
Iraq,
Jan Kubiš, Monday, that the organization continues to provide consulting and technical support for the success of the process of transfer of powers from ministries to local governments in the provinces, as shown Presidency of the Council welcomed the province of Basra.
Said Kubiš during a press conference held today at the headquarters of the Basra Governorate Council after a meeting with the President and some members of the Council and attended by
Alsumaria News,
"The United Nations is making efforts concerning the relationship between the federal government and local governments in the provinces, as we seek to help in decentralization," noting that "the 11 ministries are supposed to transfer their duties during the period of six months, and this time period is nearing completion, and we are following developments in this file."
The Kubiš, who is visiting Basra for the first time since he took office, replacing Nikolai Miladinov, that "the United Nations Organization has taken upon itself through its agencies and offices to assist in the transfer of powers by providing technical support and consulting services for local governments in the provinces and ministries concerned, as we cooperate with the parties to ensure the success of the process." .
For his part, Chairman of the Basra Governorate Council morning Albzona said during a press conference that "the first phase of the process of transfer of powers include transforming powers of the seven ministries, and in the second phase should be most of the remaining powers transfer," adding that "the provincial council needs a UN auspices to the process of transforming powers."
The local government in Basra issued, in (5 August 2015), an administrative order that would end the link 13 Directorate of belonging to a number of ministries and attached to the Diwan of the province to mark the transfer of powers and activating decentralization, and those districts are the departments of Education and Health and the Treasury, municipal and municipalities, water and sewage, urban planning, planning and follow-up and agriculture, labor and social affairs, youth and sports and housing.
It also stipulates that "the official correspondence of the directorates are format (the province of Basra then Directorate name)", which means the abolition of the name and logo of the ministry, which follow her Directorate and bring name and logo of the province instead of them ", did most of the district is committed to do so up to now.
The Administrative Order which was signed by the governor released a day before the announcement of the Iraqi government to initiate the transfer of the powers of some ministries gradually to local governments to implement the provincial law No. 21 of 2008 amended, which are reluctant to central and gives the provinces wide powers, but few ministries virtually abandoned a fraction of its powers so far.
ARTICLE LINK